Wednesday, May 27 2020
Greatness of Lord Muruga - 16 Sep 2013

---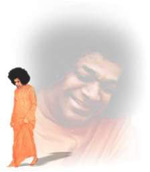 Once there was an ardent devotee of Lord Shiva, called Surapadman. Lord Shiva was so pleased with Surapadman that he granted him a boon whereby no one would be able to kill him. Being granted the boon, the demon Surapadman started torturing the Devas. The Devas could not tolerate Surapadman's atrocities. As usual, they ran to their saviour Lord Shiva for help, as they knew that only Lord Shiva could solve their problem. Lord Shiva opened His third eye and gave out six fiery sparks. The sparks then reached Lake Saravana at the Himalayas and took the form of six baby boys. Six maidens, known as the Karthigai maidens, took the six baby boys as their own sons and brought them up with love. When the boys were a little older, Parvathi went to see the six boys. When Parvathi saw the six boys, she hugged them all together at the same time. With that miraculous hug, the six boys merged into one body with 6 faces known as Karthikeya. Parvathi named him Subramanya and brought him to Kailash.
In Kailash, Subramanya, commonly known as Lord Muruga, was told about his mission. He got the blessings of his parents. Mother Parvathi presented Lord Muruga, the Vel, a spear headed javelin, as an embodiment of Her Shakti or power to vanquish the demon. Taking his mother's blessings, Lord Muruga went to war with Surapadman.
Muruga fought Surapadman for six days. On the sixth day, when defeat was imminent, the demon transformed himself into a mango tree to evade detection. However, Lord Muruga hurled his Vel and split the mango tree into two halves, one becoming a peacock and the other, a rooster. Thus, the peacock became Lord Muruga's vahanam or vehicle and the rooster became the emblem of his battle flag.
Every year, the six days starting from the day after deepavali, are dedicated to Lord Muruga. Skanda Shasti prayers are performed in all the Shiva and Muruga temples. My family and I observe the Skanda Shasti prayers every year. Every year, when we participate in this prayer, I take away one thing- Just as Lord Muruga himself needed the blessing of his mother to defeat the demon, I, being Shasti Kumaran, would like to follow Lord Muruga's footsteps. Therefore, I seek the blessings of not only my mother but all the mothers in the world and our Divine mother Sai, always.
JAI SAI RAM
Bro.Shasti Kumaran
Group 4