Friday, Dec 8 2023
Shraddha and Saburi - 21 Jul 2014

---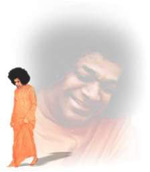 It is important to understand the true definition of the two words 'Shraddha and Saburi'. These two points were spoken highly by Shirdi Sai Baba, which can be found as references throughout. The first one is 'Patience' or otherwise known as 'Shraddha'. 'Shraddha' is a Sanskrit word, which roughly means, 'faith with love and reverence'. Such faith or trust is generated out of conviction, which may not be the result of any rational belief or intellectual wisdom, but a spiritual inspiration. According to Shirdi Sai Baba, steadfast love in God is the gateway to eternity. Baba's teaching, both direct and indirect, explicates the significance of 'Shraddha'. Baba reiterates the spiritual guidance of Shri Krishna to Arjun - "Whomsoever offers to Me with love or devotion, a leaf, a flower, a fruit or water, that offering of pure love is readily accepted by Me". The other aspect that Baba reiterated was 'Saburi' or otherwise known as 'Perseverance'. 'Saburi' means patience and perseverance. Saburi is a quality needed throughout the path to reach the goal. This quality must be ingrained in a seeker from day one, lest he loses his stride and leaves the path half way.
Why are the two teachings considered important in life? As mentioned earlier, both these qualities are needed to succeed and reach a goal. Without patience, we will be often frustrated and upset over trivial issues. Thus, we often will be led out of our path and will not be able to reach our goal. Moreover, without perseverance, we will easily give up when faced with defeat. Without perseverance, we will always question our abilities when we fail to complete a certain task. Even if we have the ability, the questions will confuse us and thus eventually lead us to give up on the task, which causes us to face defeat.
To show how important patience and perseverance is, here is a small story about the Princess of the fairies. The Princess of the fairies was ill. The doctors could not find what the problem was, but luckily, two little dragons managed to find out what was wrong. The problem was that the Princess wasn't seeing anyone smile. So the two little dragons set off around the world, trying to find some smiles. Well, they didn't come across a single one. So off they flew, to the planets, to the stars, searching for a smile. They travelled so far and for so long unsuccessfully, that one of the dragons decided to head back, to be with the ailing Princess at the moment of death. But the other dragon decided to carry on, and in the next planet he visited - a small and dark planet which was hardly visible - he found out an amazing fact: all the smiles in the Universe were right there, gathered for a party. The dragon told the smiles what the problem was, and without hesitation millions of smiles agreed to accompany him on his return home. The dragon arrived, and as soon as the Princess's gaze fell on so many smiles, she instantly regained her health and happiness.
The first dragon, on seeing this, was immensely happy that his friend had been more persevering and patient than himself. This is the power of perseverance.
We should continue to adorn our lives with the two jewels of Shraddha and Saburi.
JAI SAI RAM
Bro Vikneshwaran
Group 4